3 Great Reasons James Hardie Fiber Cement Siding is Right For You
The popularity of James Hardie Fiber Cement Siding is without question. In the last two decades, it has become the preeminent choice of commercial builders and residential homeowners for covering the exterior of their homes. Here are the reasons why:
Excellent Durability
James Hardie Fiber Cement Siding is designed to last for three to four decades in the most adverse weather conditions. In addition to its complete impermeability to moisture and insect infiltration, the product is also not susceptible to the ongoing expansion and contraction that afflicts wood and vinyl siding. This fact means that Hardie Siding holds its color and any added paints for a significantly longer time than any other siding.
Extreme Versatility
James Hardie Fiber Cement Siding is suitable for use in a wide variety of applications. Its fireproof rating means that it can be used on almost any structure and its hurricane resistance makes it ideal for homes in the worst part of the "Storm belt". In addition, James Hardie Siding comes in a wide variety of styles and ColorPlus colors or can be otherwise adorned in almost any other way. In short, it is the "go-to" material for builders in every part of the United States from Maine to California and Alaska to Hawaii.
Ease of Installation
Lest you wonder at all, the installation of James Hardie siding is as easy or easier than that of traditional siding. While blind nailing is preferred for the best aesthetic effect, Hardie siding can also be installed with face nailing if required by code. In any event, have no fear as, after thirty years of dependable use, it is the rare home builder or home remodeler who is not intimately familiar with this product and how to properly install it.
As you can see, James Hardie Fiber Cement Siding offers some significant benefits over every type of exterior siding. It is stronger, longer lasting, and far easier to install. Consider James Hardie Fiber Cement Siding and compare it to your other siding choices before installation.
Contact Certitude Home Improvements for more information. You will not be disappointed.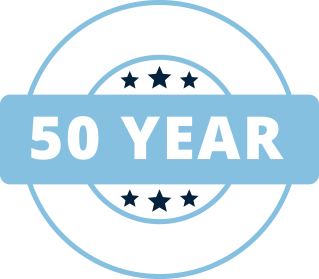 $0 Down

financing available!

At Certitude Home Improvements, we offer a variety of easy-to-use financing options for homeowners in Pennsylvania. During our in-house visit, our specialists will create a financing plan that works for you! We offer financing options for any of our services.

Certitude Home Improvement offers lifetime workmanship and manufacturer warranties.