Emergency storm damage

Roof Repair
---
The largest hail size reported in Southeast Pennsylvania was 4.5 inches (the size of a grapefruit). On average, Pennsylvania experiences golf ball-sized hail (2 inches or less). Imagine Tiger Woods driving a thousand golf balls at your roof and you'll have a good idea of how a severe hail storm can harm roof shingles and even skylights, gutters, vent hoods, etc.
Following a severe storm, your first roofing concern is whether or not the storm caused leaks that might damage your home's interior. Even if you don't find leaks, there still may be significant hail damage. That's why it's important to call an experienced roofing contractor from Certitude Home Improvements to check your roof for signs of hail damage. We thoroughly inspect your entire roof before suggesting the appropriate roofing repair or replacement services.
Hail & Storm Repair Services
After an intense storm, you'll want to call someone to inspect your roof. Certitude offers a handful of hail and storm repair services to help extend the lifespan of your roof. You can expect:
A Free & thorough roof inspection for storm damage and hail damage. The inspection covers roof shingles, gutters, skylights, flashing, vent hoods, vent stacks, & chimneys. Free estimates for all recommended roof repairs.
Free estimates for all recommended roof repairs. Prompt, expert repair and/or replacement of storm-damaged roof elements.
How hail damage affects asphalt roofing materials
Roof inspections following hail storms have educated roofing contractors about how hail damage affects different roofing materials in different ways.
Asphalt shingles can have broken or cracked tabs, but the most common hail damage takes the form of crushed or dented areas where granules are forced into the shingle mat material or displaced entirely. Since granules protect the shingle from UV degradation, hail dents can result in shortened shingle life.
Roof hail damage can also vary greatly from one part of the roof to another. This variation is primarily due to the wind that drives the hail. A glancing blow will do less damage than hail that impacts the roof at 90 degrees.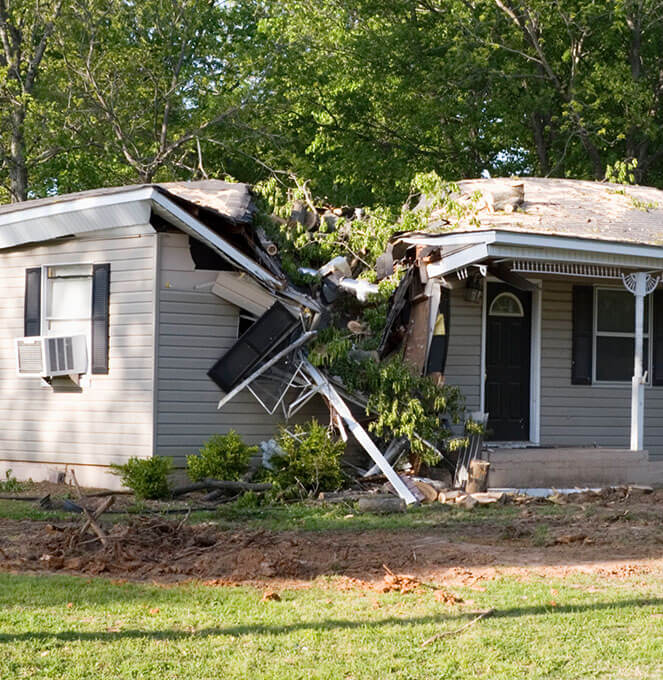 Common roof problems from storm damage
Water damage is one of the most common signs that your roof has been damaged from a storm. If you see discoloration on your ceiling, it could mean that water is getting in through your attic. You may also have water damage in your attic if you notice:
Damp insulation

Discoloration

Bulging walls or ceilings

A musty smell

Mold growth

Cracks in the ceiling
Quick repairs for hail damage to prevent roof leaks
High winds that often accompany hail storms can cause blow-off damage that should be repaired right away. Hail-damaged roof shingles may not cause a problem for months or years, but it's wise to call Certitude Home Improvements as soon as possible to see if the damage merits roof repair or replacement.
No matter what Mother Nature throws your way, Certitude's roofing services can provide peace of mind and help protect your home against the elements. We provide free inspections and estimates for hail damage repair throughout Southeastern Pennsylvania including West Chester, Wayne and Malvern. Give us a call or get an online quote today!
Frequently Asked Questions
Is storm damage covered by home insurance?
Yes. Homeowners insurance usually covers most types of storm damage from high winds, hail and lightning.
What size hail will cause roof damage?
Hail around 1 inch in diameter or bigger will damage your roof and prompt an insurance claim.
How do storm damage claims work?
After a severe storm, file a claim with your insurance company. An adjuster will come and assess the damage. You'll pay your deductible and the rest will be covered (dependent upon your coverage limits).
Can small hail damage siding?
Yes. Hail of less than 1 inch can damage older siding. No matter how strong/new your siding is, large hail will crack, chip and break siding.
Can you write off storm damage on your taxes?
It's possible. Only a federally declared disaster can be claimed.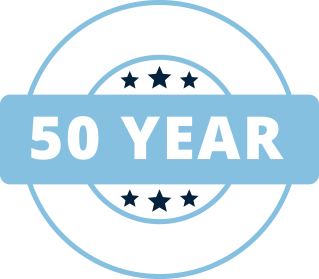 $0 Down

financing available!

At Certitude Home Improvements, we offer a variety of easy-to-use financing options for homeowners in Pennsylvania. During our in-house visit, our specialists will create a financing plan that works for you! We offer financing options for any of our services.

Certitude Home Improvement offers lifetime workmanship and manufacturer warranties.