SE Pennsylvania

Gutter Installation, Replacement & Repair
---
Gutters and downspouts are an essential part of your home's weather protection by directing water off your roof and away from your foundation. Frequently clogged or damaged gutters can lead to water damage, basement flooding, soil erosion and foundation leaks.
At Certitude Home Improvements, we install quality gutters in a variety of materials from industry-leading manufacturers. Our gutters provide the durability and weather protection you need while ensuring your home has a great finished appearance. We also provide complete gutter repair services for leaks, broken sections, and downspouts. Our licensed professionals ensure your gutters are working correctly and keeping your home protected.
Gutter installation options
Gutters are available in various sizes and styles, each with its own benefits including durability, performance, and appearance. Certitude Home Improvements will help you determine the best options for your home based on the layout of your roof, the number of trees around your home, and your drainage needs. You will receive a custom gutter solution that is watertight and durable based on exact specifications.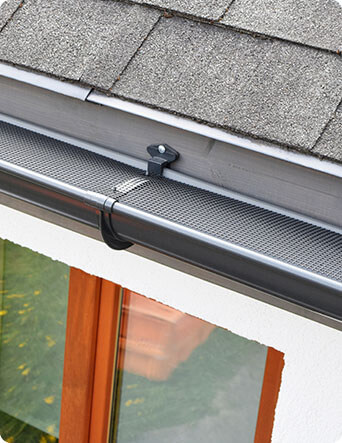 Seamless gutters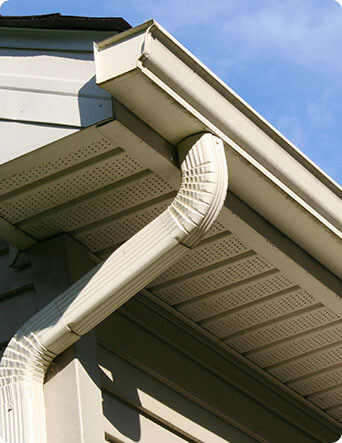 Aluminum gutters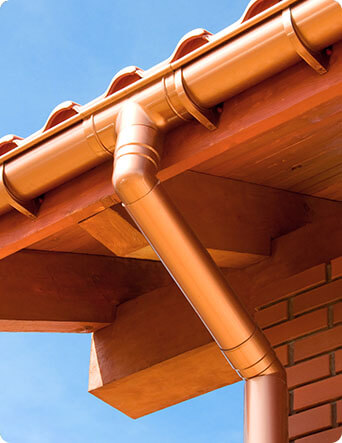 K-style and half-round gutters
Factors to consider when choosing gutters & downspouts
Older gutters can often be difficult and costly to repair, which is why many homeowners elect to replace their gutters instead. Modern gutters offer a wide variety of options:
Materials: Modern gutters are typically made from aluminum, however, materials such as copper and steel are often used in historical or unique homes.
Color: Aluminum gutters can be painted any color. Steel gutters also offer a variety of finishes to help you get the right look for your home.
Style: Aluminum gutters are often formed in a "K" profile, including a flat back section and a curved front. Half-round gutters, found on older houses, are curved the whole way.
Size: K-style gutters typically come in 5-6-inch sizes. A larger size is used when the roof drainage area is especially large and/or steep.
Gutter guards: Gutter guards/screens from the Leaf Relief® system are a popular addition that prevents anything other than water from entering your gutters, eliminating clogs and cleaning.
Additional drainage options: Depending on the layout of your home and yard, you may need a downspout extension to carry roof runoff away from the house.
Aluminum gutters offer affordability and performance
Aluminum gutters are the most popular gutter option on the market due to their affordability, style, and durability. Certitude Home Improvements installs quality seamless aluminum gutters to give you the clean finished appearance you want and the performance you need.
The benefits of seamless aluminum gutters:
Lengths: Seamless gutters are custom cut to the length required, eliminating the need for seams that weaken the gutter and cause leaks.
Durable finish: Choose a factory-applied finish in a wide variety of colors to match your home and/or roof. The finish won't wear off and the aluminum can easily be painted.
No rust or corrosion: As a no-maintenance material, aluminum won't rust or corrode.
Speedy installation: An average seamless gutter installation can be completed in a single day, as long as the fascia boards along the eaves are in good condition.
Affordability: Seamless aluminum gutters cost less and provide equal performance and a great finished appearance.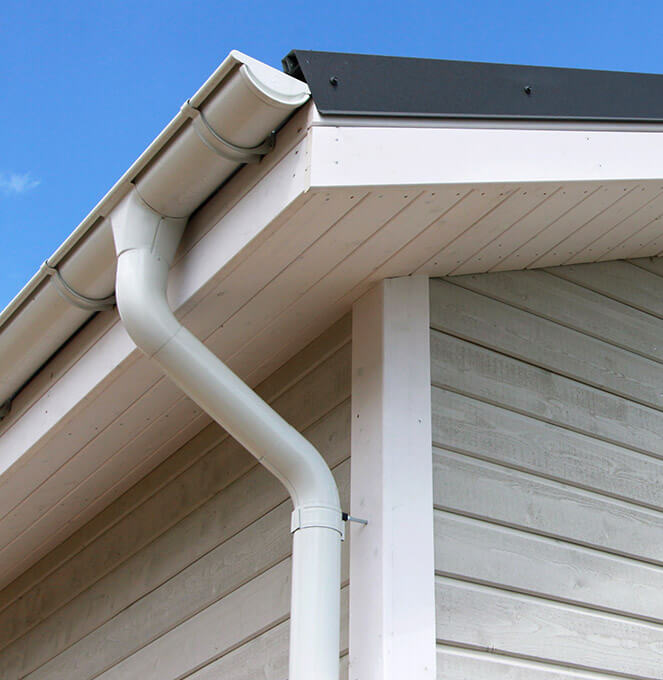 Gutter repair services
If your gutters aren't draining rainwater away from your home properly, you could end up with roof leaks or pools of water around the foundation, causing basement or crawl space leaks.
Keeping your gutters in proper working condition will prevent these significant and expensive issues in your home. Our experienced professionals will evaluate your gutters to identify problem areas such as:
Gutter leaks

Clogged gutters

Missing gutter or downspout sections

Nests and pest problems

Gutters detaching from the house

Broken or missing gutter guards

Drainage problems
Quality gutter cleaning services
Gutters can become clogged by all sorts of materials, including leaves, twigs, nests, roofing materials and more. Clogs impact your home by causing gutters to overflow. Water around your foundation may lead to a flooded basement or crawl space, which are costly problems.
Cleaning gutters is a tedious task for many homeowners and especially dangerous for those who have difficulty climbing ladders. At Certitude Home Improvements, our gutter cleaning professionals will take this task off your to-do list. We provide a thorough cleaning of all your gutters without causing damage to your home's surroundings. Keeping your gutters clean is essential for protecting your home from water damage, so trust us to handle all the details!
Get the complete gutter services your home needs
If you're interested in a gutter replacement or aluminum gutter installation for your home, the experts at Certitude Home Improvements are here to help. We will inspect your home and recommend the right style of gutter for your needs or provide you with a quality repair.
Call us today at 1-610-924-7270 or contact us online to get started on your gutter project. We offer free estimates in West Chester, Wayne, Malvern, and throughout the surrounding areas.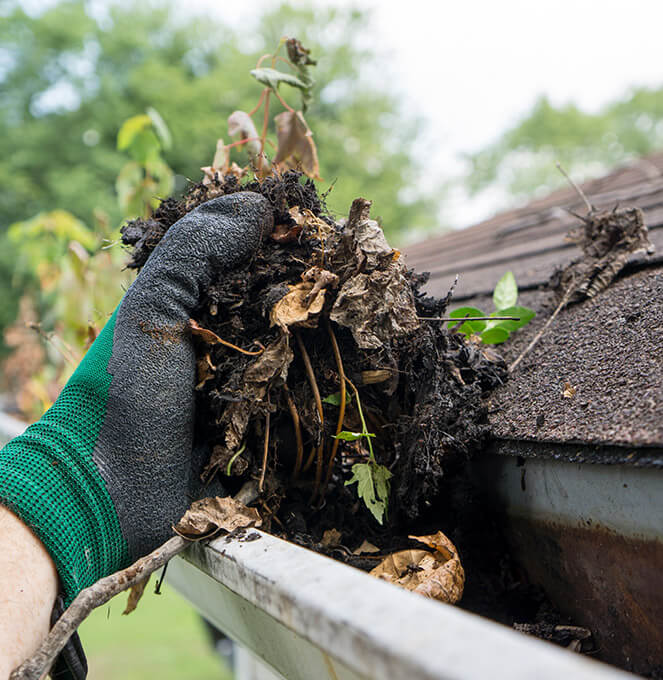 Frequently Asked Questions
Should I replace 20-year-old gutters?
Yes, it's usually a better investment to install new gutters, rather than spend money on repairs.
How long do gutters usually last?
Gutters last between 15 and 20 years. Regular maintenance may increase the lifespan of gutters past 20 years.
What is the most common problem with gutters?
Clogged gutters are the most common problem. When gutters are clogged, proper drainage is not possible. This ages your gutters and creates areas for water to infiltrate the roofing system.
How do you know if you have bad gutters?
Your gutters need attention if you notice any of the following: cracks, holes, broken fasteners, standing water, rust, peeling paint or sagging.
Do gutters need to be removed to replace a roof?
No. However, many clients choose to replace their gutters after a new roof installation.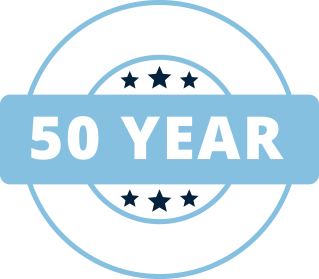 $0 Down

financing available!

At Certitude Home Improvements, we offer a variety of easy-to-use financing options for homeowners in Pennsylvania. During our in-house visit, our specialists will create a financing plan that works for you! We offer financing options for any of our services.

Certitude Home Improvement offers lifetime workmanship and manufacturer warranties.