Read a handful of our

Customer Reviews
---
Certitude has been successfully providing roof, siding, window and other exterior services to Southeastern Pennsylvania since 2010. When you work with our licensed contractors and project managers, you can be absolutely certain we'll get the job done right the first time. Don't believe us? Check out the hundreds of satisfied reviews from our customers.
Totally professional. Great quality work. Fast service. Always available for communication. Owner gave me his personal cell number in case there were any problems. Not one problem arose. Job done in time specified. Highly recommended company! Company was not the most nor least expensive of 7 estimates.
James B.

| Downingtown, PA
Daryn was great at following up during the process, making sure we were happy and made the necessary changes as they went. Steve Henderson was great at explaining everything when he came out. Helped us to choose the right product for our house. I had a great team come out and replace my siding. They were knowledgeable and answered all of my questions. They didn't mind my 3yr old son running around helping them too. Id recommend John and his crew to anyone. They crew went above and beyond on cleanup. You would never know we just had it done.
Christy

| Gilbertsville, PA
We needed a new roof for years . They replaced it in one day . From what I can see it's perfect . They also custom made four sky lights …..I love them ! The workers were very polite and helpful .My neighbor had a small part of his roof repaired a few days later and it took days .I'm soooo glad Certitude replaced my roof!
Beverlee T.

| Wernersville, PA
The job required a lot of custom work. The men did a wonderful job and were very polite. They were timely and kept in contact. I would definitely call them again for any future homes. PS they also replaced the roof!
James R.

| Reading, PA
Total professionals from the first sales person to the final cleanup. Work was excellent. Price was great. Each step of the vinyl siding process was completed on time. They even installed the rain gutters in a pouring rain to prevent it from running down along the foundation. We could not be happier with the result.
Lawrence J.

| Kutztown, PA
Certitude was great and did an AWESOME job on our roof. The weather has been bad with a lot of snow and ice and the only reason they didn't get an overall rating of 5 is because there is a huge dumpster still sitting in front of my house a full week after the job was completed.
James H.

| Birdsboro, PA
Do you want quality? Do you want to feel secure in completed project? Good warranty? Call Certitude.
Eleanor M.

| Birdsboro, PA
Ed arrived with lots of sample materials and gave us a really thorough inspection. I felt like he had a very good handle on the problems and used high quality material. Ryan showed up early the day of, with a large crew that worked tirelessly. Both Ryan and Ed were courteous with our neighbors. Now we have a beautiful roof and I feel like we've got the best possible craftsmanship and in only 2 days!
Sarah S.

| Birdsboro, PA
I cant tell you how happy I am with the new windows having been finally put in. Estimators were professional and before I knew it, the house looked like new.
Jared L.

| Birdsboro, PA
I actually got an asphalt shingled roof on my home. I was going to go with the cheapest estimate until the Certitude rep came out. I knew I had to have them do my roof, for the quality and peace of mind. I am 61 yrs. old and could not envision having to deal with putting a new roof on in 15-20 years. I know this roof is done right and I will not have to worry about the future of my roof. I got the Highland Slate and am so happy with the look of my home. These guys are real workers. I recommend them highly. I believe the saying, "you only get what you pay for", but I feel I got much more. In 2 days they will install the gutters.
Bonnie G.

| Boyertown, Pa
Certitude was the perfect match for my home. I am very fortunate that I found them, great communication, dedication to the work and an overall positive environment.
Frederick T.

| Allentown, PA
I got an honest assessment of my roof. I got exactly what I contracted for. I got it when promised. They will be here again as other work arises.
Joe M.

| Pottstown, PA
This is a very professional company. Ed came out to do the estimate and took the time to educate me on what goes into a good roof, what the industry standard is, and how Certitude goes above and beyond. He was very straight forward. He let me know what my options were, and what products were best for my roof. He did not try to push me towards the most expensive shingles. He really got into the details of the work to be performed. This helped a lot when I was making my decision between contractors. On the day of the work the guys showed on time, and worked fast to get my roof done. They did a great job.
Andrew B

| Downingtown, PA
They were professional, they made recommendations for renovating rather than totally replacing a section of roofing, pricing was reasonable, it was easy to communicate with them – both the rep that sold the job as well as the office staff and the guys that did the work.
Dan H.

| Spring City, PA
I knew I was in good hands after I met the employees here, speedy service and professional attitudes all around. After it was all said and done my roof looks like it did years ago.
Janet S.

| Kennett Square, PA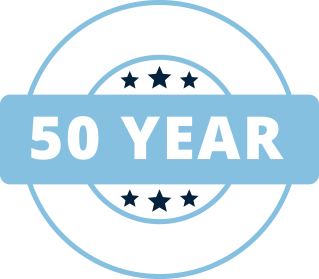 $0 Down

financing available!

At Certitude Home Improvements, we offer a variety of easy-to-use financing options for homeowners in Pennsylvania. During our in-house visit, our specialists will create a financing plan that works for you! We offer financing options for any of our services.

Certitude Home Improvement offers lifetime workmanship and manufacturer warranties.