Roof replacement, installation & repair near Malvern

Southeast PA Certified Roofers
---
Certitude specializes in roof repair, replacement & installation in Southeastern Pennsylvania and the Main Line. Read More We regularly service customers in West Chester, Wayne and Malvern Pennsylvania. When it comes to roof repair and installation, you'll want an expert to take on the job. Certitude opened in 2009 and our technicians consistently attend industry conferences for continual training. Certitude is up to date with the industry standards and only uses the best materials. Our in-house project managers facilitate each project from start to finish and our technicians are fully licensed.
Roof Replacement
Roof replacement is a task most homeowners don't look forward to. However, your roof is the best investment you'll make as a homeowner. The 2022 NARI Remodeling Impact Report determined that homeowners recovered 100% of new roofing costs when selling their homes. In the exterior projects category, roof replacement recovered the most value.
Neglecting an aged or damaged roof leads to more costs and future problems. Water damage, health risks, animal intrusions, structural damage, a full collapse and fire hazards are all at risk. The technicians at Certitude will help you determine whether your roof needs maintenance or a new installation.
Common Roofing Problems
Homeowners shouldn't wait for a major problem to schedule a roofing consultation. Small, neglected issues quickly turn into major problems. If you rent out a home, are planning to sell or if your roof is more than 20 years old, Certitude Home Improvements suggests an inspection to determine your roof's condition.
Here are other factors to consider when thinking about roof replacement:

Age
Most roofs have a lifespan of 15 to 25 years depending on the material, material quality, underlayment and workmanship at the time of installation.

Defective Shingles
Missing, broken, bare, curling, buckling, or cracked roofs signal necessary maintenance.
Leaks / Moss Growth:
Visible water damage in the attic or home signals a leaking roof. Leaks occur from storm damage, worn-out materials or age. Moss and fungi also signal water issues.

Storm and Hail Damage
Roofs bear the brunt during an intense storm or hail event. It's important to have your roof evaluated after a major weather event to see if damage occurred.
Still unsure of your roof condition? Our experts are here to help. Call or submit a form today to talk to a Certitude roofing expert.
Asphalt Shingle Roof Installation
Whether you are installing a new roof or making repairs, asphalt fiberglass shingles are the most popular type of roofing for sloped roofs. Asphalt shingles are affordable, easy to install, durable and available in a wide variety of colors. We carry three-tab and architectural shingles from leading manufacturers. The shingles can resemble wood, cedar or slate depending on your style preference. Premium grades of "laminated" asphalt fiberglass shingles are typically warranted for 50 years.
Benefits of Asphalt Shingle Roofing:
Low maintenance - When installed properly, asphalt shingles require little maintenance & can be easily repaired if damaged.
Affordability - The low material cost & long life expectancy of asphalt shingles provide unmatched value.
Versatility - Asphalt shingles are available in an array of styles and colors to match any home.
Durable Protection - Most asphalt fiberglass shingles have a Class A fire rating and excellent wind resistance.
Roof Repair & Maintenance
Roof maintenance limits the scope of repair jobs and preserves the condition. It's important to make frequent repairs as necessary to preserve the lifespan of your roof.
Consistent maintenance will:
Prevent leaks, drafts, and other exterior problems
Stay aware of potential issues and fix them before they become major
Prevent expensive repairs in the future
Maintain appearance
By performing regular maintenance, you can keep your roof in good condition, saving you the hassle and expense of full roof replacement.
How much does a 1500 sq ft roof cost in Southeast Pennsylvania?
| Square Footage | Cost |
| --- | --- |
| 800 sqft | $6,800 - $8,000 |
| 1,000 sqft | $7,300 - $8,500 |
| 1,100 sqft | $8,030 - $9,350 |
| 1,200 sqft | $8,760 - $10,200 |
| 1,300 sqft | $9,490 - $11,050 |
| 1,400 sqft | $10,220 - $11,050 |
| 1,500 sqft | $10,950 - $12,750 |
| 1,750 sqft | $12,110 - $12,775 |
| 2,000 sqft | $13,840 - $14,600 |
| 2,200 sqft | $15,224 - $16,060 |
| 2,500 sqft | $17,300 - $17,500 |
| 3,000 sqft | $20,760 - $21,000 |
Average Roof Cost by City in Southeastern Pennsylvania
City
Avg Home Size
Avg Roof Cost


(pay in full)

Monthly Payment


(2-Year Loan at median cost)

Monthly Payment


(15-year loan at median cost)

Malvern
2,529 sq ft
$5,564 - $15,806
$445.21
$95.98
West Chester
2,251 sq ft
$4,952 - $13,484
$384.08
$82.80
Wayne
2,267 sq ft
$4,987 - $13,577
$386.75
$83.38
Frazer
2,043 sq ft
$4,494 - $12,235
$348.52
$75.14
Paoli
2,882 sq ft
$6,341 - $18,013
$507.38
$109.38
Phoenixville
1,900 sq ft
$4,179 - $11,378
$324.10
$69.87
Downingtown
2,597 sq ft
$5,713 - $16,230
$457.15
$98.55
Exton
2,565 sq ft
$5,643 - $16,033
$451.58
$97.35
Haverford
2,616 sq ft
$5,756 - $16,352
$460.58
$99.29
Berwyn
3,367 sq ft
$7,407 - $21,042
$592.69
$127.77
Features of Asphalt Shingles from Our Partnered Brands
Certitude Home Improvement proudly offers asphalt shingles from three industry-leading brands. Owens Corning, GAF and CertainTeed each offer a variety of asphalt shingle styles with multiple color options and unique features.
Contact Certitude today to speak to discuss your unique roofing job with a member of our team for more information about what shingles will be right for your home.
| | Owens Corning | GAF | CertainTeed |
| --- | --- | --- | --- |
| Warranty | Limited Lifetime Warranty | Lifetime Limited Warranty | Lifetime Limited Warranty |
| Wind Resistance | Rated up to 130 mph | Rated up to 130 mph | Rated up to 130 mph |
| Impact Resistance | UL 2218 Class 4 | UL 2218 Class 4 | UL 2218 Class 4 |
| Energy Efficiency | Energy Star® rated | Advanced Protection® rated | Offers shingles with Solaris® Cool Roof technology |
| Color Availability | Wide variety of asphalt shingle colors available | Wide variety of asphalt shingle colors available | Specializes in asphalt shingles with the appearance of shake or slate |
| Style Availability | Architectural, Designer, 3-tab | Architectural, Designer, 3-tab | Architectural, Designer, 3-tab |
| Algae Resistance | Streakguard® Algae Resistance | Stainguard® Technology | Streakfighter® Technology |
| Sustainability Features | Offer shingles with recycled materials, Energy Star® certified | Shingles made from recycled materials, Invisible Shade® technology to reduce surface temperatures | 90% of their asphalt material is recycled |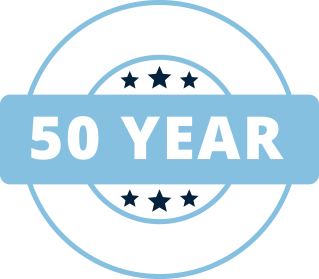 $0 Down

financing available!

At Certitude Home Improvements, we offer a variety of easy-to-use financing options for homeowners in Pennsylvania. During our in-house visit, our specialists will create a financing plan that works for you! We offer financing options for any of our services.

Certitude Home Improvement offers lifetime workmanship and manufacturer warranties.
Turnaround Time and Quotes
Estimates for Roof Replacement: Certitude Homes provides a free, same-day quote! Roof replacements typically take 3 to 4 weeks.
Estimates for Roof Repair: Certitude Homes provides a free estimate for customers who include photos. Onsite evaluations cost $199. If the repair costs more than $200, the onsite evaluation fee acts as a down payment toward the final cost. Roof repairs typically take 1 to 2 weeks.
A helpful inspection gives key information about the condition of your roof. Make sure that your roofer also inspects the following elements:

Gutters and downspouts. Basements can flood and exterior details can be damaged if gutters and downspouts don't move water off the roof and away from the foundation. Prevent this problem by making sure your gutters are free of clogs, your downspouts are connected securely, and any long gutter runs are pitched properly to minimize overflows.

Roof flashing. The roofing contractor should check the flashing around chimneys, vent stacks and skylights, as well as step and valley flashing.

Skylights. During a roof inspection, it's also smart to inspect the glazing seals between the skylight glass and the aluminum glazing bars. Leaks in these areas can often be repaired with a special sealant.

Roof ventilation. Soffit vents and ridge vents rarely require maintenance or repair, but gable vents can give insects and rodents access to your attic if they are not properly screened. These vents may need to be inspected from inside your attic as well as from the house exterior.
Certitude Home Improvements is ready to assist you with all your roofing needs.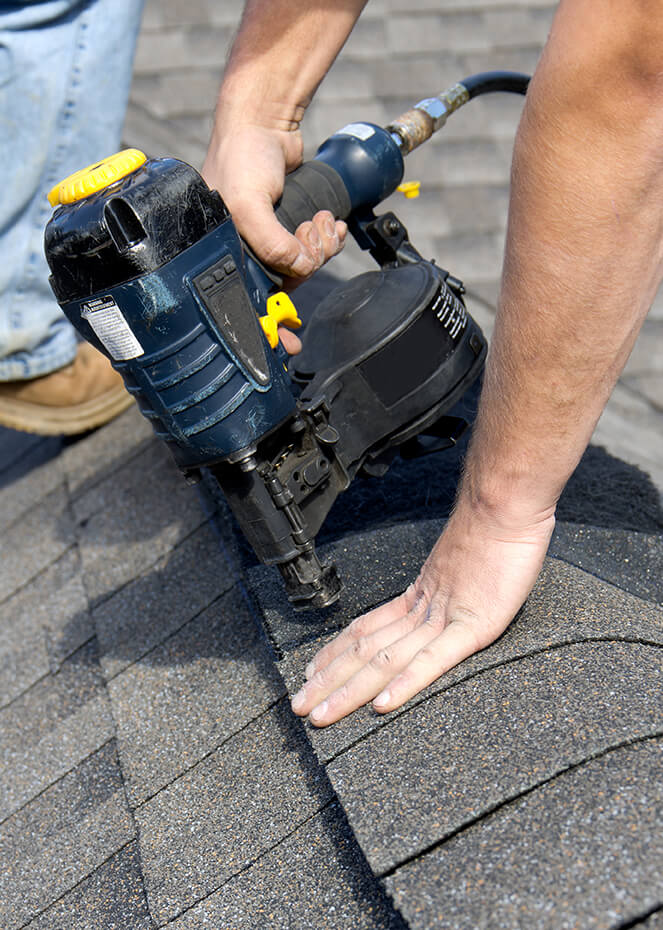 Brands We Work With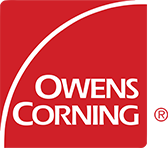 ---
Owens Corning is a leading manufacturer of high-quality and affordable asphalt roofing shingles in a wide variety of styles and colors. They offer patented Duration® line shingles with increased functionality and Oakridge® line 3-tab shingles.

---
GAF is North America's largest manufacturer of residential and commercial asphalt roofing shingles. They offer the widest variety of architectural, designer and 3-tab shingles for Southeast Pennsylvania homes.

---
CertainTeed is a trusted provider of durable, affordable asphalt roofing shingles designed to mimic the appearance of wooden shake or stone slate roofing materials. They offer a variety of styles and colors with enhanced functionality.
Frequently Asked Questions
Does homeowners insurance cover roof replacement?
Yes and no. If your roof needs replacement due to an unexpected act of nature or severe weather, it's likely covered by insurance. Older roofs requiring maintenance are not usually covered by homeowners insurance.
Will a new roof lower my homeowner's insurance?
Yes. The age of your roof affects the price of your insurance coverage. A new roof may lower your home insurance premium by up to 35%.
Is a new roof tax deductible?
A residential roof replacement is not tax deductible. Installing a new roof on a commercial property or rental property is eligible for a tax deduction.
Does a roof replacement require a permit?
Many townships in Pennsylvania do not require a permit unless structural work is being done during the roof replacement. Check with your local government office for more information or give us a call.
Does a roof replacement include new gutters?
No. This is a separate service. Many homeowners choose to replace their gutters after a new installation.
I was pleased with the entire new roof process. The estimator was helpful, the estimate was clear, easily understood and the price was right. On the scheduled day the crew arrived on time, the job was done, roof looks great. I was especially pleased that although they removed two layers of old shingles, I found very little debris over the next week while doing yardwork. I would happily recommend Certitude Home Improvements to family and friends.
- John Orlando
Totally professional. Great quality work. Fast service. Always available for communication. Owner gave me his personal cell number in case there were any problems. Not one problem arose. Job done in time specified. Highly recommended company! Company was not the most nor least expensive of 7 estimates.
- James B.
Certitude came to do the estimation one day after I called and that same day they sent me the detailed estimation with very reasonable price. They communicated well to me with the day and time when they will be there to replace the roof. I'm very pleased with the job they have done and definitely I will use them again.
- Zhe R.
Total professionals from the first sales person to the final cleanup. Work was excellent. Price was great. Each step of the vinyl siding process was completed on time. They even installed the rain gutters in a pouring rain to prevent it from running down along the foundation. We could not be happier with the result.
- Lawrence J.
We needed a new roof for years . They replaced it in one day . From what I can see it's perfect . They also custom made four sky lights …..I love them ! The workers were very polite and helpful .My neighbor had a small part of his roof repaired a few days later and it took days .I'm soooo glad Certitude replaced my roof!
- Beverlee T.