Certitude Home Improvements

Meet the Team
---
Below are some of the people you may come into contact with when working with us. We are very proud of our team and the great service they provide to our customers.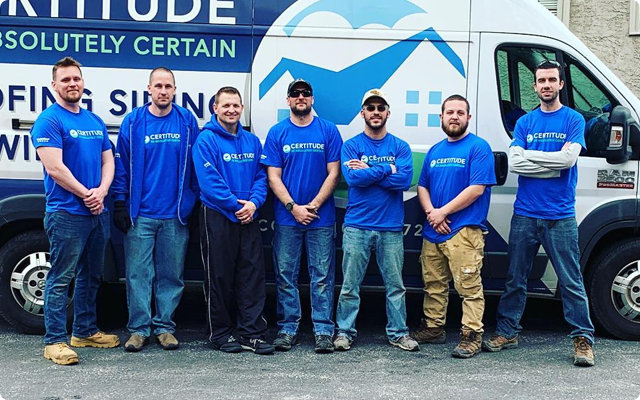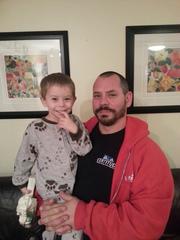 Ryan Dean
Founder
Ryan Dean founded Certitude Home Improvements in 2010. Ryan first entered the home improvement industry in 1995 as a laborer for his uncle Howard Taylor, owner of Keystone Roofing. This first introduction to the roofing world taught Ryan a lot about the industry and business as a whole. His uncle showed him that hard work, promptness and dedication to the craft is the only way to run a successful home improvement business. Ryan earned valuable, hands-on experience under the highest-rated and best-established contractors in the industry.
In 2010, Ryan took his experience and formed Certitude. His goal with Certitude is to focus on providing the highest level of service to customers. Before opening Certitude Ryan saw contractors sacrifice customer service over profit. He vowed to never do that and never cut corners.
At home, Ryan and his wife have four children. Despite busy schedules, they prioritize dinner together every night and many laughs occur.
I was pleased with the entire new roof process. The estimator was helpful, the estimate was clear, easily understood and the price was right. On the scheduled day the crew arrived on time, the job was done, roof looks great. I was especially pleased that although they removed two layers of old shingles, I found very little debris over the next week while doing yardwork. I would happily recommend Certitude Home Improvements to family and friends.
- John Orlando
Totally professional. Great quality work. Fast service. Always available for communication. Owner gave me his personal cell number in case there were any problems. Not one problem arose. Job done in time specified. Highly recommended company! Company was not the most nor least expensive of 7 estimates.
- James B.
Certitude came to do the estimation one day after I called and that same day they sent me the detailed estimation with very reasonable price. They communicated well to me with the day and time when they will be there to replace the roof. I'm very pleased with the job they have done and definitely I will use them again.
- Zhe R.
Total professionals from the first sales person to the final cleanup. Work was excellent. Price was great. Each step of the vinyl siding process was completed on time. They even installed the rain gutters in a pouring rain to prevent it from running down along the foundation. We could not be happier with the result.
- Lawrence J.
We needed a new roof for years . They replaced it in one day . From what I can see it's perfect . They also custom made four sky lights …..I love them ! The workers were very polite and helpful .My neighbor had a small part of his roof repaired a few days later and it took days .I'm soooo glad Certitude replaced my roof!
- Beverlee T.