Southeast PA

Gutter Guard Installs & Replacements
---
Clogged gutters can be a problem for any homeowner, and water overflow can cause attic leaks, basement flooding and damage to fascia boards, decks, and patios. Clogged gutters will also cause siding, sheathing, and trim to rot from water damage and require repairs.
Certitude Home Improvements can help you eliminate these problems with gutter guard installation. Gutter guards, also known as gutter covers, gutter screens and leaf filters, are protective coverings designed to allow only water to enter your gutters and block leaves, twigs, and other debris. Installing gutter guards is a "one-and-done" upgrade that will protect your home from all kinds of moisture damage. Contact Certitude online to get started with an inspection. We offer free estimates on all our services in Wayne, West Chester, Malvern and nearby areas.
Do I need gutter guards?
Gutter guards offer a wide range of protection to your home and ensure your gutters continue to operate at full capacity. Without gutter guards, your gutters are vulnerable to debris clogs, causing water damage around your property or in your home.
Gutter guards prevent:
Clogging from leaves, pine needles and other debris

Water damage from clogged gutters not directing water away from your property

Basement and foundation flooding from pooled water

Pest and insect infestation from stagnant water, leaves and twigs

UV damage & ice damming from ineffective gutter protection

Plant, grass and foundation erosion from pooling water
What's important when choosing a gutter guard?
There are several gutter guard options available, which is why it's important to ask:
Will the gutter guard filter out all kinds of materials? Generally, gutter guards keep all but the smallest debris out of your gutter. Some screen or mesh gutter covers won't prevent small particles like seeds & roof shingle granules from accumulating in your gutters. Consider the type of trees around your house when choosing gutter guards.
Will gutter guard installation damage roof shingles? Many gutter covers require lower courses of roof shingles to be pried up to install the gutter screen. Certitude contractors will ensure that this is done properly to avoid shingle damage.
Can leaves accumulate on the gutter cover and block water drainage? This can be a problem with many screen-type gutter covers, which is why we'll determine the best gutter guard for your home to give you ideal performance and limit maintenance.
Can the gutter cover come loose or be damaged easily? Like any other exterior part of your house, there is always the chance your gutters can be damaged by the elements. We use high-quality, durable products that will last under normal weather patterns.
Will gutter guards look good on my gutters? Gutter guards come in a wide variety of colors, meaning we can match the guard to your existing gutter to give your home a seamless appearance.
How do gutter guards work?
Gutter guards offer maintenance-free protection for your gutters. Certitude installs quality gutter guards from Leaf Relief ® to protect your home from a handful of costly damages. Gutter guard features include:
Keeping out debris - Gutter guards eliminate the need for you to clean out your gutters. They prevent leaves, twigs, pine needles, moss and more from slipping into your gutters.
Handling high volumes of water - Even in areas that experience heavy rain and downpours regularly, gutter guards will regulate the water flow that enters your gutters.
Durability - Leaf Relief ® is the only gutter protection system that offers a triple lifetime warranty, patented nose-forward design, textured and ribbed surface, PermaLife finish and heavy-duty mounting brackets.
Boosting curb appeal - The

Leaf Relief

® system is designed to blend seamlessly into your roof line. You can also choose a color that complements your home.
Upgrade your home with quality gutter guards today
If you have clogged gutters or gutters that frequently need to be cleaned, gutter guards are the solution for you. If you're interested in gutter guard installation, call Certitude Home Improvements at 1-610-549-4738 or contact us online to get started. We offer free estimates on all gutter services in West Chester, Wayne, Malvern and the nearby areas.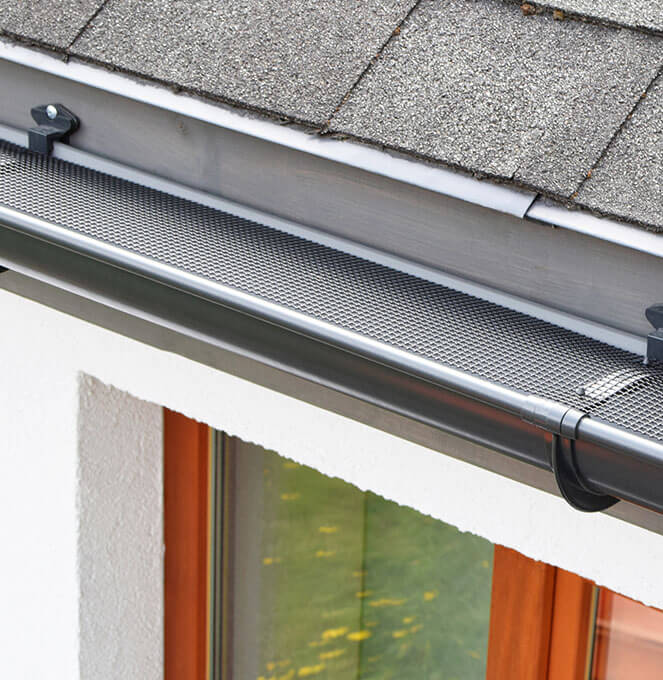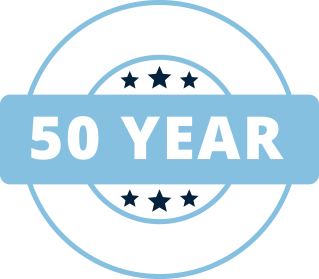 $0 Down

financing available!

At Certitude Home Improvements, we offer a variety of easy-to-use financing options for homeowners in Pennsylvania. During our in-house visit, our specialists will create a financing plan that works for you! We offer financing options for any of our services.

Certitude Home Improvement offers lifetime workmanship and manufacturer warranties.