Choosing a Contractor
As an exterior contractor, I constantly hear from homeowners that they have had a bad experience when they had work done at their homes. I feel like this can happen to anyone. I have spoken with very conscientious people who do all of their homework about the contractor and everything looked really good on paper, but when it came to the installation, the management of the job, or even the owner, they have been less than pleased with the outcome. Some of these jobs have even resulted in courts having to make the final say on who is right and who is wrong, which I firmly believe should never happen. Usually, in these instances, both the homeowner and the contractor have valid points for their case, but it's the simple fact that neither side was able to understand the other side's point of view, and further complicating the process was that each "side" wasn't able to communicate, negotiate correctly and come to a compromise that resulted in a positive solution for both the homeowner and the contractor. Of course, I also have seen some contractors that simply don't care about the customer, nor do they have a value system that protects anything other than the company's bank account and its profits. Fortunately, there also exist many contractors who operate under the guiding principle that reputation matters and that doing the right thing is always the right thing regardless of the consequences. My company has not always been perfect. There have been occasions when a roof has been installed incorrectly. As soon as any issues were identified by project managers on the job following proper quality assurance measures, it was fixed the right way...by starting over regardless of the loss to the company...because as I said, for us doing the right thing is always the right thing no matter what. For Certitude, instilling that type of culture into our business is key. That mindset is so important to cultivate from the top of the company to the bottom. From the owner to the cleanup man, we care more about doing it right than how much we get paid and we have pride in the mindset that doing it right makes you a true professional.
So what do you do? First, you have every right to interview a business. Talk with the salesperson and get to know him/her. Talk with the office manager or the person on the other end of the phone when you call into the office, do they seem helpful, or are they caring and happy to speak to you? Ask to speak to the owner. Despite what you may think, owners that actually care about their business love talking about their company, what they believe their company can offer you, and the values that drive their business. Talk with the project manager and see if they sound like they care about the conversation you are having with them. You need to gain a sense that company-wide the message conveyed is that you genuinely matter as a person, that the work you need to have completed matters to the company, and they enjoy and look forward to the opportunity to serve you. Pay close attention to whether each person you speak with sounds happy to be helping you and happy to be at work. A good company cares greatly for its employees and their job satisfaction. Though it may sound strange, a company should care more about its employees than the customer because the owner knows that making those who serve their customers happy will result in the employees working harder to make the customer happy too. The theory is if you're happy you will seek to make others happy too. Structuring the company this way further ensures happiness to you, the customer. That really is the secret. Please try to put money aside when you make this decision. In fact, don't even ask for a price until you understand what that company stands for, what its values are, and why the company is in business. Ask yourself, is the company in business just for profit, or do they actually care about how they make their money instead of how much money they make?
It is important for you, the customer, to be self-aware and this is a very crucial step most buyers don't stop to think through or even think about at all. Next, ask yourself how much money I really have to spend on the project. How much am I actually willing to spend on it? Where is the money I will use for this? Can I access this money quickly? And if needed, can I borrow money for this project from a bank? On average you can expect even a small home improvement project to cost at least a couple of thousand dollars these days. Then, ask yourself why are you doing the project. Are you planning on selling the house? Is it your forever home and it's just time to do a replacement/update/remodel, etc.? Is it an investment property and you would rather not have to do the work? Are you building addition and think it's a good idea to update the rest of the house at the same time? Are you just tired of the look of the house, have all the money in the world and you simply want a change because you can, but not necessarily because you need to? Depending on the selection of any of the above questions you will end up with very different criteria as to who you will want to select to be your contractor. Some simply lend themselves to the lowest price wins regardless of quality. Some buyers only care only about ROI and others buyers care about customer service and quality of workmanship and the products used. And some are a combination of different criteria. Whichever you choose, you need to be self-aware of why you are buying and what is important to you. It could be that you only want a local company, or maybe an Amish roofer, or only a company that is highly certified, or one that has been in business for 100 years, or you want a company a friend referred to you, or perhaps you want a company that only hand nails. You may desire a company that has a nice website or a combo of a few of the aforementioned things, but answer those questions to yourself beforehand and be self-aware that certain things are important and others are not when selecting a contractor. Believe me, it makes it so much easier. You will know when you find the right company because those things you value most will present themselves quickly when you know what you are looking for. Plus, you will know what questions to ask because you already know what is important to you.
Finally, ask those contractors for a price. If there is only one company that fits that bill then hire them. If the company has values and beliefs that align with your own, it will be worth the amount you pay regardless of the amount because in the end you won't ever be serviced better. When your values align with the contractor's values that will result in the magic you're looking for. Ultimately this advice should be used when selecting any service-driven company, whether it's a landscaper, a plumber, an electrician, a real estate agent, an accountant, and most importantly, a roofing, siding, or window contractor.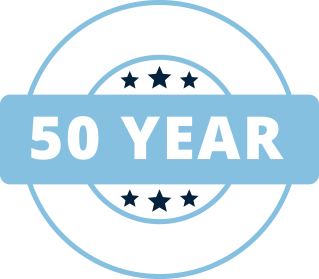 $0 Down

financing available!

At Certitude Home Improvements, we offer a variety of easy-to-use financing options for homeowners in Pennsylvania. During our in-house visit, our specialists will create a financing plan that works for you! We offer financing options for any of our services.

Certitude Home Improvement offers lifetime workmanship and manufacturer warranties.