Will the Roofing Company Trample My Lawn and Flowers?
If you are in need of roof repair or a new roof installation in Chester County, you may be concerned about your flowers, garden, or lawn being trampled beyond repair. Many roofing companies may show up with the sole intention of getting the job done and then neglect your garden or lawn, but the best roofing contractor understands the importance of leaving your premises in the same condition it was in upon arrival.
Here are a few traits that define the most reputable and successful roofing company:
Dedication to Customer Satisfaction
Before contacting a roofing contractor to perform repairs or installation, take time to review customer forums or consumer ratings. A good roofing contractor should have an outstanding record of customer satisfaction and professionalism.
With Certitude Home Improvements, you can rest assured you're in good hands, as every project is guaranteed. Our team of experienced professionals attends annual construction conferences and re-certification courses in order to maintain the highest level of expertise.
Tarps, Bins, and Cleaning Up
At the beginning of any job, we lay down tarps and plywood to protect your siding and your plants and bushes during the roofing process. We also use bins and tarps to keep the area around your home clean while work is being done.
When the roofing is done, we will use a blower to clear the roof of any remaining debris and a high-powered magnet on the ground to find any stray nails and metal pieces. When everything has been completed, no trace of trash, shingles, or working materials should be found on your property.
Certitude Home Improvements is a Chester County roofing company that works hard to remove trash and prevent any damage from occurring to your lawn and garden. The roofing company you hire should respect your home environment and endeavor to address any concerns you may have.
Accolades and Awards
Certitude Home Improvement has earned accolades and awards for its excellent service to clients throughout Chester County, like the 2013 and 2014 Best of Home Advisor award. They are also CertainTeed ShingleMaster certified.
Additionally, Certitude recycles all roofing materials for reuse, whenever possible, making this roofing contractor one of the greenest companies around.
Certitude Home Improvement has long been regarded as a leading roofing contractor and will work hard to deliver the level of service you deserve. For a company that will care for your property as if it were their own, contact Certitude Home Improvement, a roofing contractor that has a long record of providing great service and making happy customers.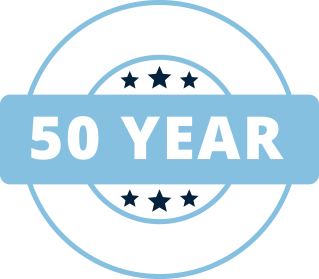 $0 Down

financing available!

At Certitude Home Improvements, we offer a variety of easy-to-use financing options for homeowners in Pennsylvania. During our in-house visit, our specialists will create a financing plan that works for you! We offer financing options for any of our services.

Certitude Home Improvement offers lifetime workmanship and manufacturer warranties.