The Environmental Impact Of Shingle Recycling
By choosing to recycle, Downingtown homeowners can do their part to protect our environment by reducing the amount of unnecessary waste that enters our landfills. Here at Certitude Home Improvements, we understand the impact and the importance of shingle recycling which is why we choose to recycle your home's old shingles when replacing or repairing its roof.
Recycling Asphalt Shingles
Over time, worn asphalt shingles can compromise both the integrity and strength of a roof; because of this, Downingtown homeowners often choose complete roof replacement to restore the appearance and safety of their home's roof. If you're in the market for a new roof, Certitude Home Improvements offers a variety of innovative roofing systems to match your preference and style.
At Certitude Home Improvements we care about our environmental impact, which is why we will collect and recycle your roof's original asphalt shingles when installing your new, energy-efficient system. Your old roofing materials will then be carefully recycled in a responsible and earth-friendly manner. By partnering with local recycling centers in Downingtown, our company is now able to offer responsible asphalt shingle disposal options to each and every one of our valued customers.
Transforming Shingles With Recycling
Recycling can transform an otherwise useless material into a wide variety of innovative products. These asphalt shingles and scraps can be turned into products such as roofing materials, fuel oil, asphalt pavement, and cold patches for potholes and driveways, just to name a few.
The Importance Of Shingle Recycling
Over the course of a year, asphalt shingles generate over 11 million tons of waste within the United States alone. By choosing shingle recycling, Certitude Home Improvements strives to keep this waste out of our landfills by transforming it into reusable and sustainable materials.
By setting a high standard within the roofing industry, our ultimate goal is to provide our fellow roofers and homeowners with the education and information they need to eliminate this unnecessary waste.
At Certitude, our customers are our top priority, and making sure each and every one is satisfied with the quality of their new roof is important to us. We also know that many of our customers are just as environmentally conscious about recycling as we are and will be pleased that their old roof is being recycled, thereby helping to protect our earth.
When you are thinking about a roof replacement for your Downingtown home, contact Certitude Home Improvements and ask about our shingle recycling options.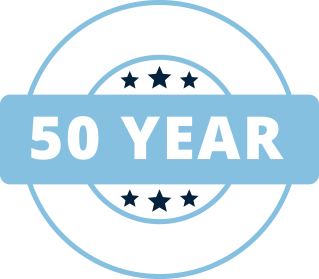 $0 Down

financing available!

At Certitude Home Improvements, we offer a variety of easy-to-use financing options for homeowners in Pennsylvania. During our in-house visit, our specialists will create a financing plan that works for you! We offer financing options for any of our services.

Certitude Home Improvement offers lifetime workmanship and manufacturer warranties.