Heading South this Winter? Protect Your Roof from Snow
With the recent frightening blizzards across the East Coast area, the effects of weighted snow on the roof of your Chester County home can have a disastrous outcome, both financially and emotionally.
If you are preparing to travel this holiday season, make sure you have plans in place for snow removal services in your absence. Hiring someone to remove snow from your driveway, sidewalks, and the roof of your home while you are away should be added to your to-do list, for two main important reasons: security and roof damage prevention.
Security
One of the first giveaways that you are not home is a pile of un-trodden snow on your driveway and sidewalks. A buildup of snow sends out a clear message that your home is unoccupied, signaling prospective burglars that your home is ripe for the picking. Consider having a trusted friend or neighbor keep the area clear for you when it snows. This will help the outside of your home have a lived-in appearance while you are away.
Prevent Damage to the Roof
A buildup of snow mixed with freezing rain or sleet and subsequent melting can cause the weight on your roof to grow significantly as the snow compacts and turns to heavier layers of ice.
All of the weight buildup from snow and ice causes stress to your roof and can weaken its structure, increasing the chance that it could collapse into your home. Ice dams can also form along the eaves, allowing melting water to back up and potentially create water leaks. This converts into a homeowner's nightmare, with the potential for thousands of dollars in repair expenses.
Snow Removal
Removing snow from your roof is not something to be taken lightly, and it is not recommended you have friends or neighbors take on the task. There is an extravagant liability attached to a non-professional atop your roof – even if they are extremely careful, a slight misstep could lead to injury or unexpected damage to the roof of your home.
Seriously consider contracting with a professional to remove snow from your roof while you are gone. A residential roofing contractor like Certitude Home Improvements, serving Chester County, would be able to help you find qualified snow removal services for when you are away. Remember to leave this information along with other emergency contact info with a trusted neighbor, family member, or friend.
At Certitude Home Improvement, we constantly strive to fulfill your residential roofing needs and are here to help when you sustain damage to your roof. Contact us for help with all your roofing needs.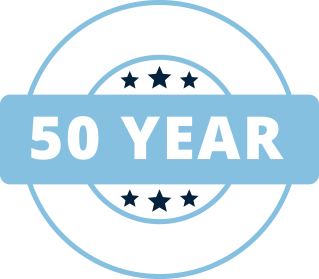 $0 Down

financing available!

At Certitude Home Improvements, we offer a variety of easy-to-use financing options for homeowners in Pennsylvania. During our in-house visit, our specialists will create a financing plan that works for you! We offer financing options for any of our services.

Certitude Home Improvement offers lifetime workmanship and manufacturer warranties.