Protect Your Home With a High Quality Wind Resistant Roof
As any homeowner in Exton, PA knows, the roof that you choose needs to be resistant to the elements all year round. A poor quality roof is going to result in the need for constant roof repair, which can end up being a real financial drain. One of the things that you need to look for when looking for high-quality roofing material is wind resistance. This is especially true due to the fact that severe weather storms, such as hurricanes, can move up the coast into the Exton, PA area.
The following are 2 types of roofs that are highly recommended for wind resistance:
Metal Roofing
In addition to the many benefits that metal roofs provide, they also happen to be one of the most wind-resistant options that you can choose. This is due to the way that metal roofing panels are manufactured as well as how they are installed. Unlike many other roofing materials, metal roofing is installed in one continuous piece that extends from the eave to the ridge. This means that high-powered winds will have a much more difficult time penetrating the roof or ripping it off, which is why metal roofing is becoming more popular among property owners in areas that experience extreme winds at any point of the year. Metal roofs can also be installed with raised seams instead of standing seams, thereby increasing the strength of the roof even more.
Shingle Roofing
If you decide on shingle roofing, then it's incredibly important that you go with a high-quality shingle as poor-quality shingles offer very little resistance to extreme winds. Low resistance can result in either damaged or lost shingles during storms, which means not only roof repair but possible water damage as well since your home becomes more exposed to the elements when shingles break or are ripped off.
Here at Certitude Home Improvement, we use CertainTeed brand shingles which are known for their durability and high wind resistance. In fact, they will withstand winds of up to 130 mph. They are also manufactured with a wide nailing zone and self-sealing adhesive strips, making proper installation easy. Additionally, we provide a 50-year warranty on a full roof replacement.
Avoid unnecessary roof repair by investing in either high-quality metal or shingle roofing in order to make your Exton, PA home more resistant to high-speed winds.
When you are in the market for a new roof, contact Certitude Home Improvement for more information on the wind resistance of our metal and shingle roofing product choices.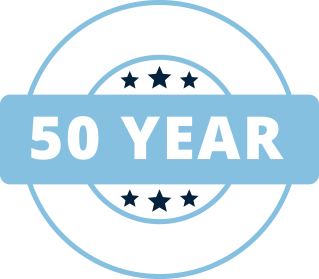 $0 Down

financing available!

At Certitude Home Improvements, we offer a variety of easy-to-use financing options for homeowners in Pennsylvania. During our in-house visit, our specialists will create a financing plan that works for you! We offer financing options for any of our services.

Certitude Home Improvement offers lifetime workmanship and manufacturer warranties.