Read a handful of our

Customer Reviews
---
Certitude has been successfully providing roof, siding, window and other exterior services to Southeastern Pennsylvania since 2010. When you work with our licensed contractors and project managers, you can be absolutely certain we'll get the job done right the first time. Don't believe us? Check out the hundreds of satisfied reviews from our customers.
We were extremely guarded when it came to hiring a roofing contractor based on our past experience with other companies that focus on their loaded sales pitch and inflated prices. Guy Tomme showed us that we could get high quality materials to protect our home at a fair price. The project manager (Matt) showed up before the crew got here to go over the work order and make sure that there were no last minute changes. The crew showed up at 7:45 and were cleaned up and out by 2pm. The house looks great and we would recommend Certitude to friends and family without any hesitation.
Eli C.

| Coopersburg, PA
Three different roofing companies tried to repair our roof leak, but couldn't identify the problem. I got in touch with Certitude Roofing through ServiceMagic and Ryan was amazing! He came out right away, identified the problem and provided a quote (very reasonable). The work was completed as promised and we haven't had a problem since.
Mary-Jane M.

| Phoenixville, PA
These guys know their craft – total pros! Very nice job on the roof of our detached garage. Quote was reasonable, and the work of high quality.Very knowledgeable – identified, quoted, and fixed the problem caused by a previous roofer with our main roof. I definitely recommend Certitude.
Mike M.

| West Chester, PA
These people are wonderful, they showed up at 8 am, they did all the work so fast and cleaned up and used a metal magnet to make sure there was no nails so my dog would be safe. All done in 4 hours and then the salesman Guy Tomme' shows up to make sure I was happy (lol) how could I not be! As he was leaving they came and got the dump truck. There is no sign there was any work done here today other than a brand new beautiful BLUE roof. I am going to hire then to do my siding and my windows SOON!!! THEY ARE THE VERY BEST!
Florence B.

| Quakertown, PA
Ed was a pleasure to deal with; he exudes confidence with his knowledge of the roofing industry Although his estimate was among the the highest, we believe that we received a great value. We were challenged with making a choice between 4 different estimates, all from top rated roofers. Ed offered a refreshing perspective of a roofer-turned-business-owner. We appreciate that Certitude is young in the industry, but is in a definite growth spurt. Several months after the roof was finished, and several severe storms (including Sandy) the roof is going strong. I highly recommend Certitude for your roofing project.
Michael S.

| Harleysville, PA
We had a new asphalt roof installed by them. The workmanship was good. They also offer a good warranty on the workmanship and the products used; hopefully it will be many years before we need the warranty! It was a good job done at a fair price.
Mark H.

| Collegeville, PA
Certitude came to do the estimation one day after I called and that same day they sent me the detailed estimation with very reasonable price. They communicated well to me with the day and time when they will be there to replace the roof. I'm very pleased with the job they have done and definitely I will use them again.
Zhe R.

| Paoli, PA
I chose this company because he was a knowledgeable Representative of the products he uses, the procedures and warranties. Certitude was not the cheapest estimate I received, but I felt more confidence in hiring them than I did the others I met with. Their price included some important features that other contractors did not mention- in particular, a new attic fan and skylight. Work on the roof was done on the promised day and the entire replacement of the rain gutters was completed a week later as scheduled. Any adjustments that I requested after the jobs were done were handled immediately. I recommended Certitude.
MaryM

| Berwyn, PA
Choosing Certitude was the best decision I could've made for my roof and my family. Speedy clean up and excellent service.
Edward G.

| Garnet Valley, DE
I am a happy past customer of this roofing company and was delighted to find how professional they were…from determining the problem with my roof, to providing a detailed estimate to scheduling (and then sticking to it) a date for my repair. Anyone can "pound shingles" it is wonderful to find a business owner who brings modern day business practices and great customer service into the equation. I would recommend Mr. Dean and his team any day of the week!
Alan G.

| Bryn Mawr, PA
We obtained quotes from both Sears and Certitude. Sears' quote was double what Certitude offered. They came out, worked through the rain, handled problems well, and we have a really beautiful roof as a result. A quality job at a terrific price.
Martin S.

| Havertown, PA
Certitude remedied my leaky roof before it could cause any more damage. Very thankful and glad I found them.
Charlie G.

| Newtown, PA
Certitude did a great job on our roof – they were fast and efficient and provided us good value for the money. They were flexible and reasonable when we asked them to add skylights on to the original estimate. They did a great job cleaning up afterwards. We were very happy overall!
Shari F.

| Levittown, PA
I have nothing but positive feedback for this company as Certitude did an exemplary job every step of the way. Mark was timely on arriving to provide an estimate, honest, friendly, incredibly knowledgeable about his product/business and responded quickly to all my emails and calls. All the work was completed in almost one day, with the project manager sending me detailed images of any damage they found along with any extra construction costs. Certitude surpassed all others in value, craftsmanship and customer service. HIGHLY RECCOMEND this company for roofing and gutter needs!!
Sara M.

| Wallingford, PA
The project was a top notch job. The workers were here on time every day. When they left for the day they made sure everything was cleaned up. The owner showed up everyday to see how the project was going, and would ask us if there were any problems. The owner worked with our schedule for the walk through of the final project, I would use them in the future for any other projects.
Louise K.

| Brookhaven, PA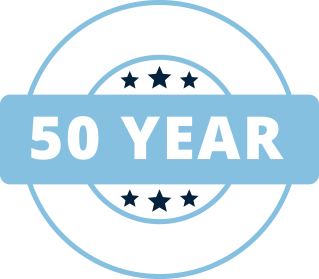 $0 Down

financing available!

At Certitude Home Improvements, we offer a variety of easy-to-use financing options for homeowners in Pennsylvania. During our in-house visit, our specialists will create a financing plan that works for you! We offer financing options for any of our services.

Certitude Home Improvement offers lifetime workmanship and manufacturer warranties.