Read a handful of our

Customer Reviews
---
Certitude has been successfully providing roof, siding, window and other exterior services to Southeastern Pennsylvania since 2010. When you work with our licensed contractors and project managers, you can be absolutely certain we'll get the job done right the first time. Don't believe us? Check out the hundreds of satisfied reviews from our customers.
We are very happy with the awesome roof they put on for us. We get many compliments on the roof. Ryan was extremely conscientious and very responsible. He made sure that everything was done to our satisfaction. The crew cleaned up everything very well. It was terrific to work with them!
Theresa B.

| Brookhaven, PA
I'm very happy with the experience with Certitude. They are truly a group of professionals. Ed spent plenty of time answering questions when he came to do the estimate for the roof. He provided great information about their products and warranty. The work crew headed by Ryan arrived on time and make quick work of the project. They were fun to watch also. You could tell that they enjoyed working together with all the laughter and fun they had with each other. Each guy knew what their job was and did it well. Glad that I picked Certitude for the job and would definitely recommend them to anyone that needs work done to the home.
Bob B.

| Norwood, PA
I am a happy past customer of this roofing company and was delighted to find how professional they were…from determining the problem with my roof, to providing a detailed estimate to scheduling (and then sticking to it) a date for my repair. Anyone can "pound shingles" it is wonderful to find a business owner who brings modern day business practices and great customer service into the equation. I would recommend Mr. Dean and his team any day of the week!
Tom W

| Easton, PA
Good explanation of what needed to be done AND what was NOT necessary…dealt directly with homeowner and we were good to go.
Susan G.

| Upper Darby, PA
The representative arrived on time, went over the options for my roof after going up with me to survey and measure. Educated me on the process, materials, installation, the company standards and warranty. Your company did everything the representative said they would. I have had no issues with the installation. I respect any company that is prompt to my request for a quote, was very forthright, executed the installation of my roof and did everything that was promised.
Jon

| West Chester, PA
Selected since it was in my area, used CertainTeed products and was impressed by our meeting with the sales representative. They did a great job and our house looks very nice. I would recommend them highly.
Anne

| West Chester, PA
Prompt, polite, professional service. Couldn't be more pleased. Immediately, diagnosed issue & promptly repaired. Impressed with both diagnosis of problem & speed of repair, after hassling with several other contractors who couldn't determine issue & were not customer service friendly. I'm delighted with outcome - leak resolved, and would & will highly recommend. Recommended by Home Advisor.
Mary

| Collegeville, PA
Sam (onsite PM) and the rest of the install crew were great. Showed up on time and worked hard to complete the job in one day. Chose this company for their knowledge of the industry, advice on multiple projects and the willingness to engage to help me understand the value of each option.
Matt

| Chadds Ford, PA
WE WERE 100% SATISFIED WITH EVERYONE AT CERTITUDE WE HAD THE PLEASURE OF DEALING WITH AND KNOWING. THEY NOT ONLY DID A QUALITY JOB, BUT WENT BEYOND OUR EXPECTATIONS. CERTITUDE IS NUMBER ONE IN OUR BOOK WHEN IT COMES TO OUTSTANDING WORK AND EMPLOYEES.
Diane

| Paoli, PA
I had an emergency with my siding blowing off and Matt took time out of his personal schedule to rectify the situation. I am forever in debt to how he helped me. You don't find employees that are this dedicated to their field this day and age. Thank you Matt
Michael

| Northampton, PA
(These guys don't wear crowns, but the should.) I compared 3 companies not knowing when I set up their appointments that all 3 reps had been taught roofing at the same out of state location. (They even knew one anther!) I told each about the other not holding back anything. Not knowing roofing, I wanted the full factual truths. Each rep had their own style, were knowledgeably positive of the products and procedures. Using that information provided, Certitude won by price. One company rep returned hoping to challenge the price of Certitude. Later he admitted that his company couldn't even come close to the price I'd been quoted. Certitude also won me over due to the use of an iPad as we sat under a shady tree for our educational chat and paperwork. (Not the one that fell the pm b4 the actual roof instillation.)
(As described when I wrote about the reps.) I wanted to add just why I'd continue to recommend the company. A tree fell onto the roof of the garage, injuring there and the alum siding. No problem, the men took many pictures for my ins co which I forwarded. The ins co was frozen with the repair price. They told me it was way too low. No, I said and they immediately gave the go ahead as they sent me the extra money. A rep did drop by later, no biggie. Since the siding was an older alum, the color wouldn't match w new mat'ls. They crawled into the garage attic beams through the hole made by the tree. Then they pulled out the builder's left over siding for the a splendid repair. Still more good news. Ed stopped by another day to see the results and check about how things went. He saw my 5 gal bucket of rain water in an add on room that was to be rebuilt at a later time. (I had 2 rooms that needed to be done, so didn't have them shingled at this time. The men generously left me extra roofing materials to have for a perfect match once the rebuild was done.) Once Ed heard of my rain leak in the bucket, he said that he wouldn't have his own mother use a bucket, nor would he have me use one. He went back to his truck finding materials to repair the leak. He even gifted me with something else to beautify my home. So you can see without any doubts as to why I loved my choice using Certitude. Please spread the word if you're looking for above the normal company's services. These people absolutely do care!
Carol

| Downingtown, PA
On a scale of 1 to 10... I rate certitude a 54!! I needed two new skylights installed and the process from beginning to end was superb. Highly, highly recommend! The price I was quoted was $2000 less than the lowest quote I got. And I got several quotes. I would not hesitate to recommend them for services to family and friends. The end result... I am thrilled with my new skylights.
Kim

| Downingtown, PA
Reviews were impressive, mine follows. Our first experience with Certitude was a pleasure, from start to finish. We needed to identify the source of a minor leak from our roof. Called for service late on a Friday and pleasant person on the phone confirmed an appointment at our home on Wednesday. Justin Killen, Service Manager, arrived on time and quickly assessed the problem. He provided photos, from our rooftop, of 3 pipe collars that were obviously worn. Justin had new pipe collars on his truck so he replaced them straightaway. All the things we look for in a contractor.. professional expertise, courtesy, honesty, timeliness.. we found in our first service call with Certitude. Be absolutely certain, we will call Certitude when we need service again. Thank you. ~Patricia, Chester Springs
Patricia

| Chester Springs, PA
Certitude did work for some of my neighbors after we all experienced hail damage to our roofs. I liked what I saw, so I opted to use them, too, especially because I wanted a local company with a good history of quality and service.
Ellie

| Phoenixville, PA
It was easy to make an appointment and the service person, Justin, was very professional. He made some siding repairs on the spot. I was notified by email that it was completed and he even sent me a picture of the final result. I would definitely use Certitude again should the need arise or recommend them to someone else.
Jerilyn

| Plymouth Meeting, PA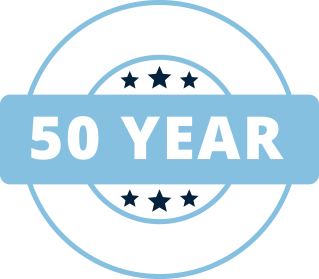 $0 Down

financing available!

At Certitude Home Improvements, we offer a variety of easy-to-use financing options for homeowners in Pennsylvania. During our in-house visit, our specialists will create a financing plan that works for you! We offer financing options for any of our services.

Certitude Home Improvement offers lifetime workmanship and manufacturer warranties.